Kebab & Mediterranean
Chicken Kebab
$11,99
Chicken
Shawarma Wrap
We create flexible menus to serve your need!
San Jose's best and tasty Kebab & Mediterranean Restaurant
Since opening in 2000, we have become masters of our craft. Our commitment to quality products, exceptional services and incomparable customer care keep our community coming back again and again.
We never stop improving, and will continue to expand our offerings based on how we can best serve the San Francisco area. Get in touch with us today to learn how The Kebab Guys can help you.
We create flexible menus to serve  your need including individual lunch boxes, family style catering to personalized your own packages.
Chicken shawarma with fresh vegetables.
Don't miss out on any flavor.
We Serve With 100% Customer Satisfaction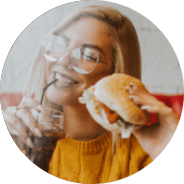 A wonderful place that I learned about a few years ago. Now I like to dine here. Thank you guys for the delicious food!
Chicken Shawarma Plate is my addiction. I like the service. Hummus is so creamy and delicious. My favourite in San Jose.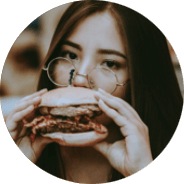 I love this place, the tastiest kebabs and burgers are here. I often order food for the holidays! Thank you Guys!